Youths from nine SAM.I. organisations compete at Samaritan Contest 2018
Posted on |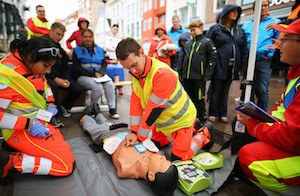 Almost 200 Samaritans, guest, helpers and participants came together in Flensburg from 24-27 August 2018 for the 7th Samaritan Contest. 18 teams of young people from eight different countries demonstrated their skills in first aid and got to know their counterparts from all over Europe.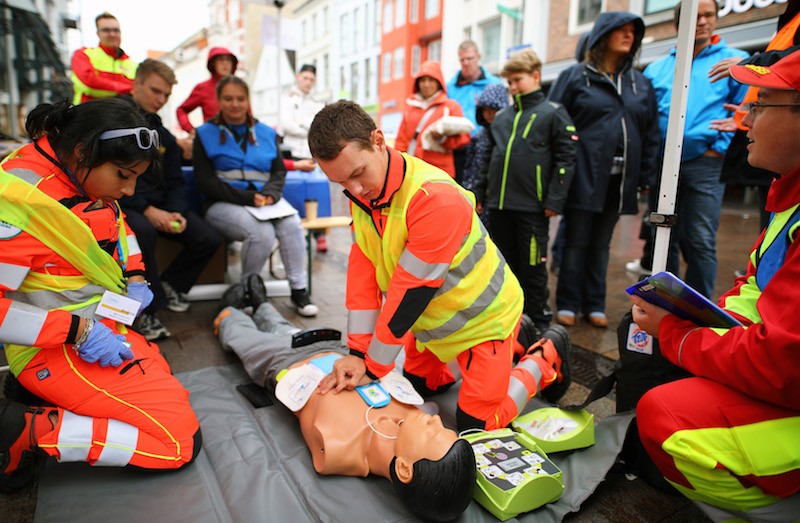 The Samaritan Contest is SAM.I.'s biennial youth competition in first aid. Keeping with the truly cross-border spirit of the previous Contest, the Contest 2018 was co-hosted by two SAM.I. member organisations again: ASB Germany, specifically the Schleswig-Holstein branch of their youth organisation ASJ, and the Danish People's Aid.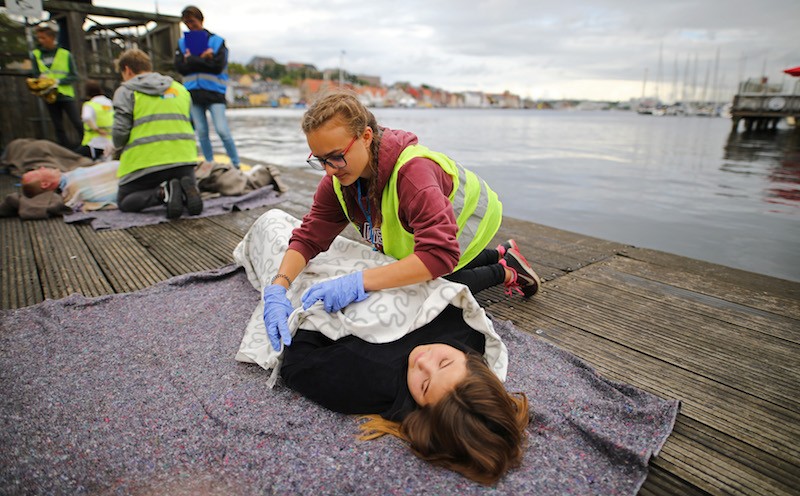 Over the course of the weekend, the close to 100 youths had to complete various tasks.
The core of the Contest certainly where the first aid and dexterity tasks, that were located in and around the centre of Flensburg. The teams had to cope with a case of stroke, had to perform CPR, take care of a group of people after a fight had broken out, and had to help people who accidentally fell into the waters of Flensburg's harbour. While finding their way from one station to the next, they had to fulfill additional tasks that were integrated into a city game.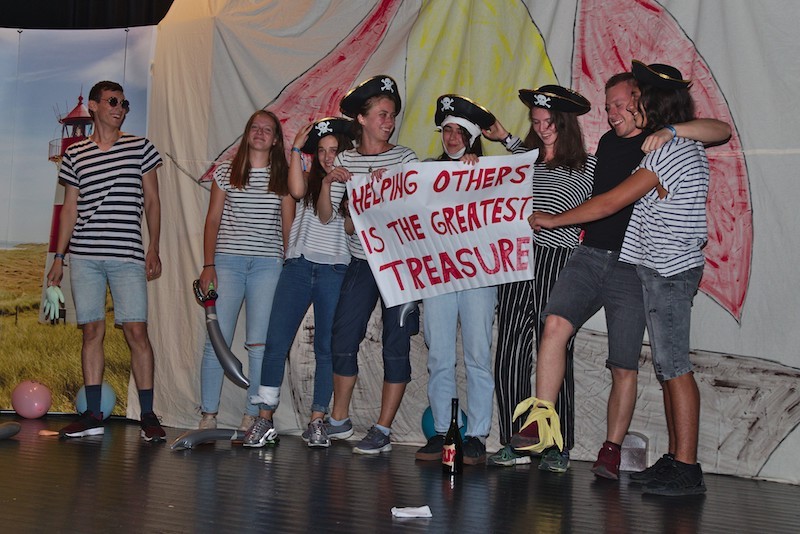 The youths also had to prepare a creative task – short stage plays that involved a first aid emergency situation. Keeping with the maritime location of this year's Contest, the topic was "Pirates of the Baltic Sea". While the creative tasks is not part of the overall score, the audience chose their favourite plays of the evening – the teams from ANPAS and SFOP were tied for first place.
On 26 August, the contestants crossed the border to Denmark to visit an open-air museum near Sønderborg and to spend some spare time in the city centre. This trip was followed by the award ceremony back in Flensburg.
The first three placed teams in group A (12-15 years) were ASBÖ (3rd), ASB (2nd), and WK (1st). The youths from WK also won first place in group B (16-27 years), with FSR (2nd) and ASB (3rd) close behind on the podium.
The winners in the individual ranking where Alexander Gruber (WK) in group A and Bogdan Andrei Dumitras (FSR) in group B.
The challenge cup, a travelling trophy that only takes the score in first aid tasks into account, went th the B-Team of ASB.
SAM.I. Secretary General Ivo Bonamico congratulated the winners and noted that the Samaritan Contest goes far beyond the question of who makes it to the winner's podium: "The young people's engagement, their willingness to learn and to help where help is needed, and the fact that they come together here to form international friendships deserves appreciation and respect far beyond the score of the competition. My thanks to the German and Danish Samaritans for organising this great weekend event!"
The next Samaritan Contest will take place in 2020 in South Tyrol.