SAM.I. leadership in Kiev to support SSU
Posted on |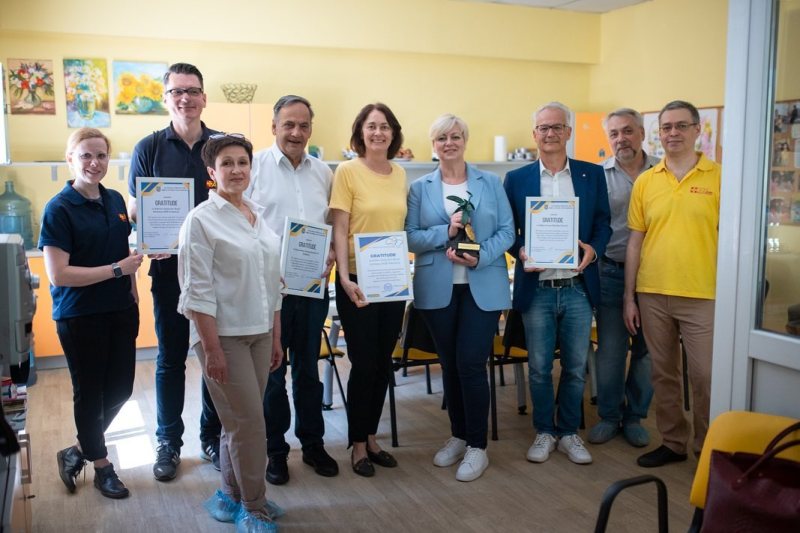 In May, SAM.I. Secretary General Ivo Bonamico and SAM.I. President Knut Fleckenstein travelled to Kiev to visit our Ukrainian member organization SSU, who has uninterruptedly continued to provide services and helped to distribute aid shipments to the Ukrainian people since the start of the Russian invasion.
The SAM.I. delegation travelled jointly with representatives from the ASB Germany, including European Parliament's Vice President and ASB President Katarina Barley. Together they visited several service points provided by the SSU and visited implemented projects, such as the air raid shelter of a children's hospital. Making the air raid shelter accessible and providing the shelter with the needed equipment has been the first jointly financed and implemented project of that kind of the SAM.I. network.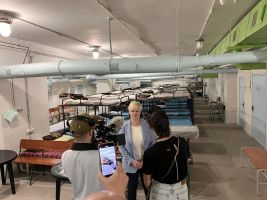 In addition, the visiting delegation was shown how the distribution points work and introduced to some of the social services the SSU still offers. They discussed the needs of the SSU, as well as possible future projects on the ground. The SAM.I. General Secretary and President pledged the network's continued support.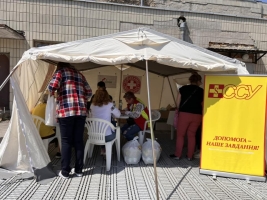 The delegation also met with Kiev's mayor Vitali Klitschko to hear from him, how he assesses the situation, what kind of support the city needs, and to discuss future aid shipments and projects.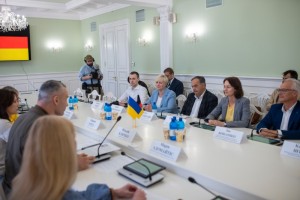 The visit demonstrated strong solidarity with our member SSU, which has been actively lived by the network since the start of the invasion, not only through aid shipments, but even more by SAM.I. members hosting refugees themselves, setting up and running a refugee camp or implementing a project on the ground in Ukraine.
SAM.I. will continue its unwavering support to the SSU and the Ukrainian people.