Restart-a-Heart-Day: SAM.I. offers first aid courses in Brussels
Posted on |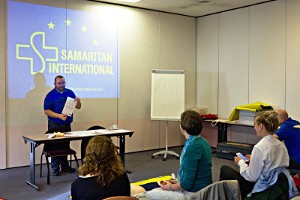 On the occasion of Restart-a-Heart-Day 2018, several SAM.I. member organisations sent trainers to Brussels to offer first aid courses in the European quarter.
The courses were aimed at parliamentary offices, European civil servants and staff of other Brussels-based NGOs. The SAM.I. organisations used Restart-a-Heart-Day to set a statement that a few simple, yet potentially life-saving, first aid measures can be easily learned by everybody. Special short courses where conceptualised beforehand by the Competence Centre (CC) First Aid to accommodate the participants' busy schedules.
Four organisations (ASB, ASBÖ, DPA & WK) sent trainers to teach a total of seven courses with lengths between one and three hours, with the one hour course concentrating exclusively on CPR and the longer courses adding additional first aid measures to the curriculum.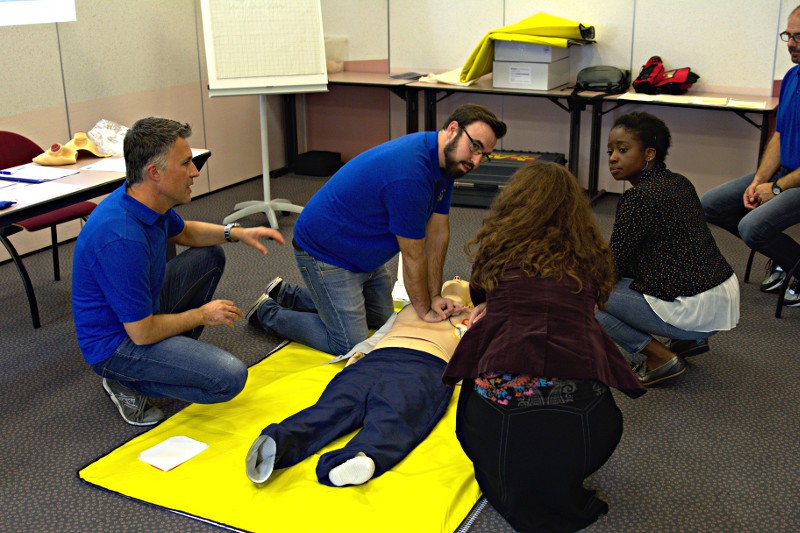 The courses also served as a reminder of the Competence Centre First Aid's position on cross-border recognition of first aid certificates in Europe. The international team of first aid trainers working together was a practical showcase that the factual differences in first aid training in the EU are minimal and obstacles to recognition are thus mostly administrative. The CC First Aid's recommendation paper on the matter is available here.
The feedback received from participants in the courses was unanimously positive. At one of their next sessions, the CC First Aid will discuss to reprise the event again in two years.
Participants can download the course materials again here.
Photos: Lukas Innerhofer / WK