SAMARITAN Forum – AVEC – Result documents
Here you will find a package of all conference results.
Introductory notes
I. Barbara Siri, Vice-President Landesrettungsverein Weisses Kreuz:
The significance of volunteering in Samaritan organisations, Challenges and opportunities in volunteering
II. Gabriella Civico, Head of CEV Brussels, Coordinator EYV Alliance 2011, Member of EYC Alliance 2013:
Volunteering in Europe, Overarching topics of the European Years 2011-2013 How to we keep and advance the political achievements in 2014 and beyond?
III. Adeline Otto, School of Social Policy, Sociology and Social Research, University of Kent, European research project on innovative employment and social policies for labour market resilience and social inclusion of disadvantaged groups:
Civic commitment and development of ideas, Citizen participation in European politics, International exchange for good and innovative solutions,
Results of the working groups
Working Group I – Quality in Volunteer work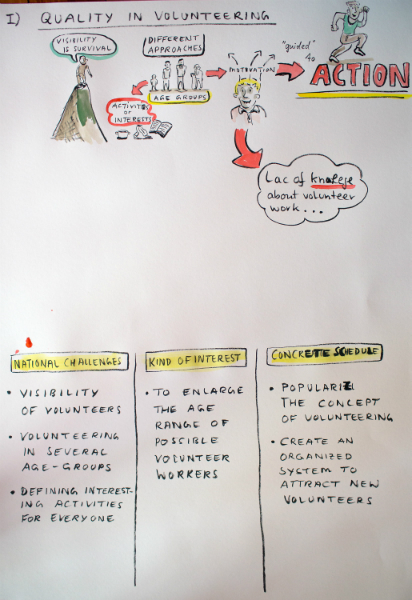 Working Group II – Active Volunteering in Civil Protection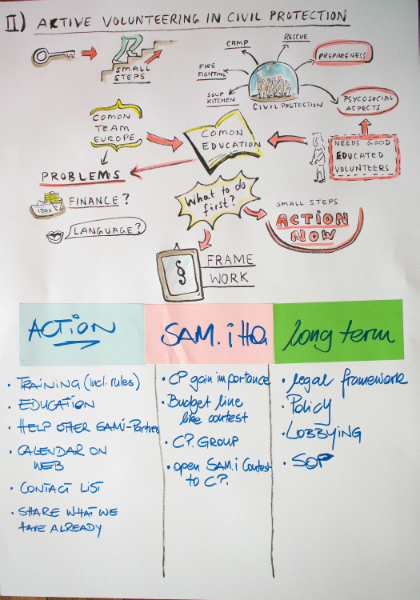 Working Group III – Civic commitment in domestic care settings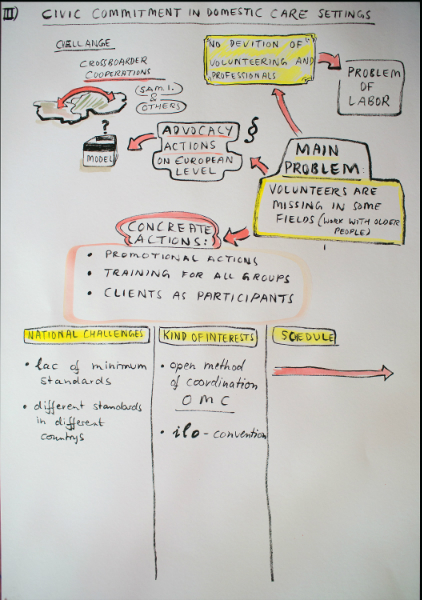 Illustrations on the whole event
Illustrationen zur Gesamtveranstaltung
Result Documents
Results package with presentations, minutes, etc. will be available shortly.