Youth competes in first aid – Samaritan Contest 2022
Posted on |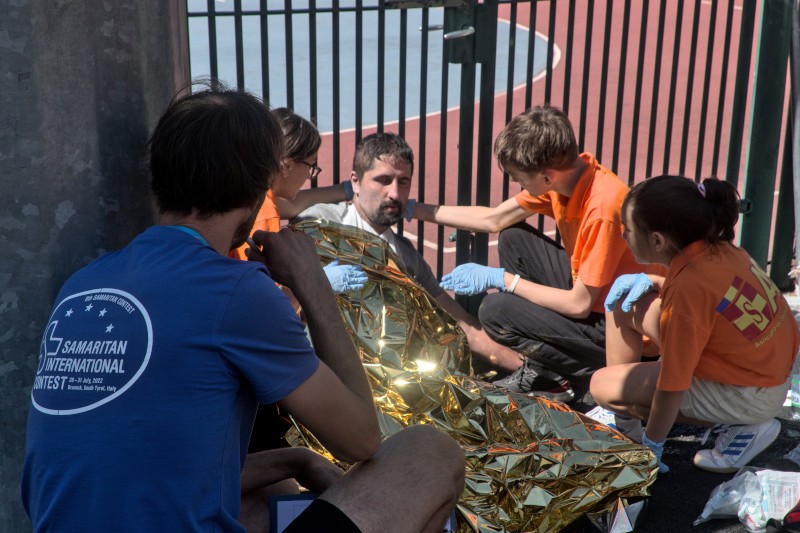 From 28-31 July 2022, about a hundred youths from nine different SAM.I. organisations convened in Bruneck, Italy for the 8th Samaritan Contest.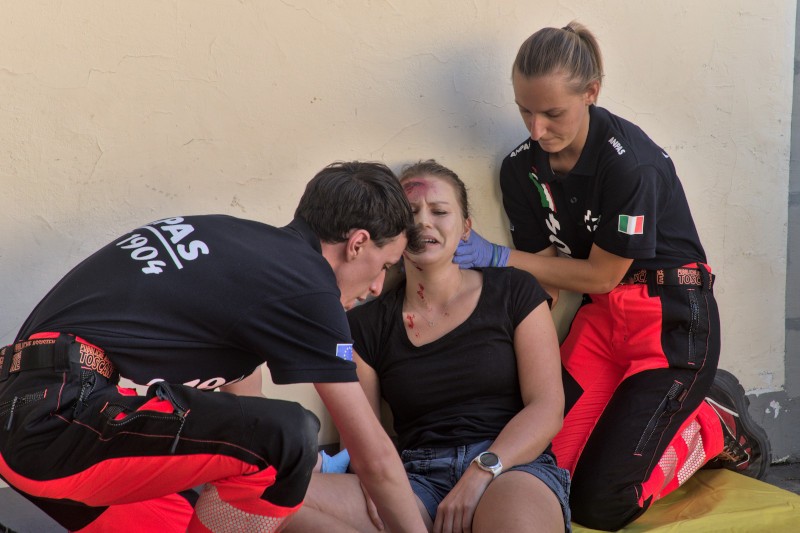 After a Covid-related hiatus the Contest, which has been a regular SAM.I. event for a long time, took place again after four years, marking a return to the regular schedule. In scenic alpine surroundings, the White Cross hosted the youths for a weekend of youth exchange, friendly competition and, of course, a touristic framework program with a mountain theme – a visit to nearby mountain peak Kronplatz.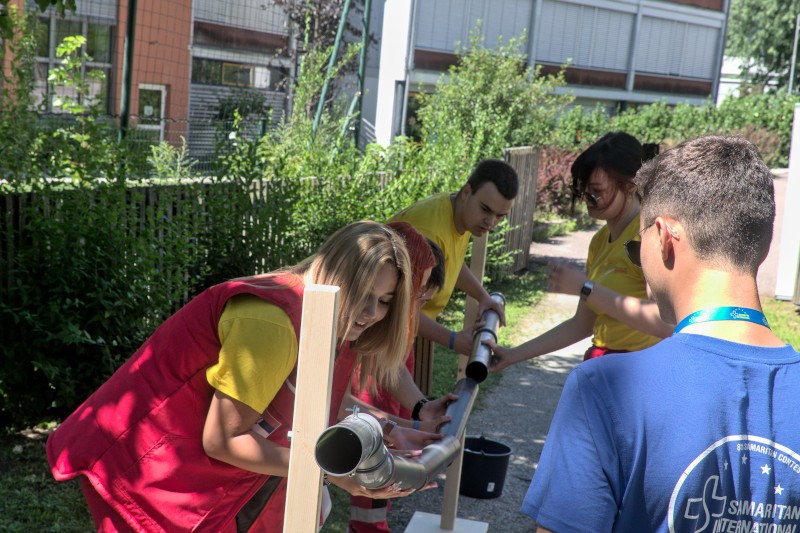 The young people where challenged with four first aid stations across the town of Bruneck, plus a number of different dexterity tasks. Numerous injury actors did a great job in creating a realistic look and feel of the staged emergencies. Besides the first aid station personnel from White Cross, referees from Denmark and Latvia supported the scoring of the youth groups. The creative task, performance part of the Samaritan Contest that does not enter the total rating, required the participants to act out a scene of emergency and first aid in a mountain rescue context.
In the evening of 30 July, the winners were announced:
The three best teams in group A (youths 12-15 years) were:
1st – White Cross
2nd – ASB / ASJ
3rd – FSR
The three best teams in group B (youths 16-21 years) were:
1st White Cross
2nd ANPAS
3rd SFOP
The youths with the best individual scores were Josef Max Mair (group A) and Luis Matteo Cimbri (group B) from White Cross.
The host organisation underlined its great performance by also winning the traveling trophy that only considers the first aid scores (without dexterity/general tasks).
The next Samaritan Contest will take place in 2024. Serbian Samaritan organisation IDC has been announced as the host, likely in collaboration with another SAM.I. partner from neighboring countries (yet to be determined).