Successful first SAM.I. Rescue Camp in Mörbisch, Austria
Posted on |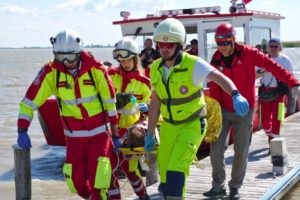 Ten teams of rescuers from all over Europe came together on the banks of Lake Neusiedl in the Austrian state of Burgenland from 25-28 May 2017 to exercise different emergency scenarios and to get to know their international colleagues and the way they work.
The Rescue Camp was organised for the first time on the initiative of and hosted by ASBÖ. ASB and WK co-organised the event.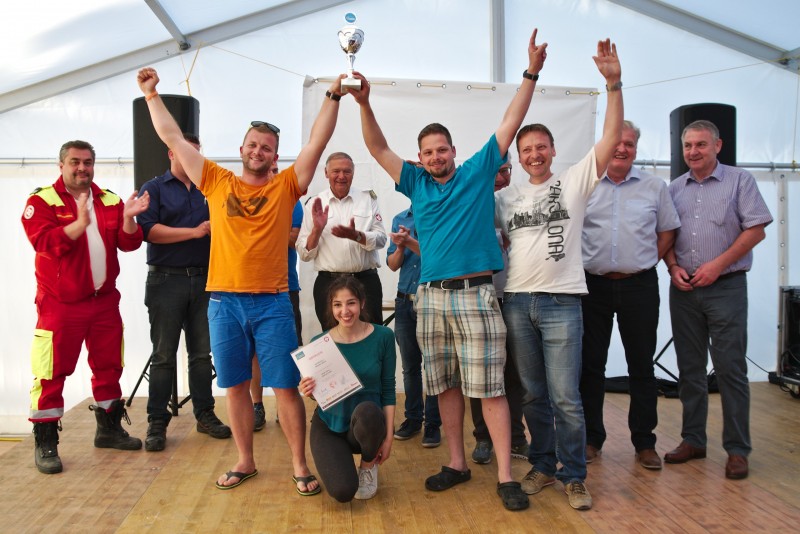 The exercises had a competitive element, as jurors from all three co-organising organisations kept an eye on the performances of the teams while they were doing their work. The best teams in each scenario as well as the three best teams overall were called on stage at the winner's ceremony in the end. The first placed team from White Cross (South Tyrol) took home the SAM.I. Rescue Camp travelling trophy, which they will have to defend the next time. The second and third places went to the second participating team from White Cross and the team from SFOP (Poland) respectively.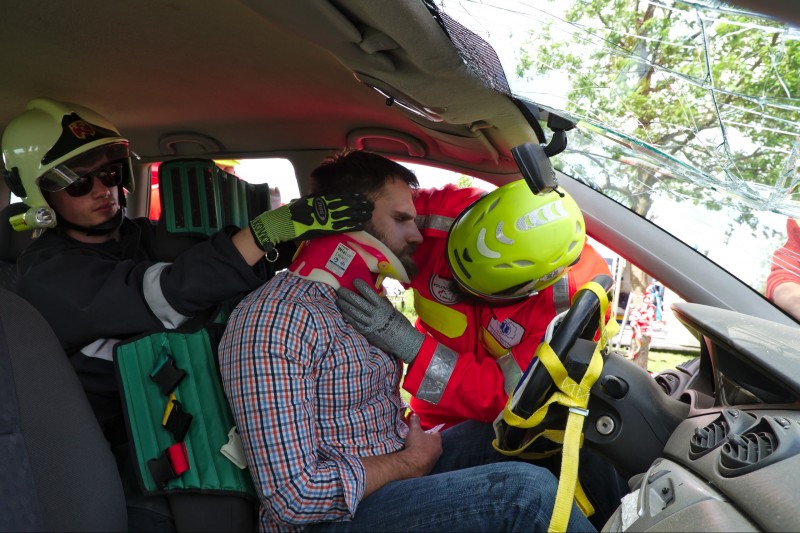 Besides exercising rescue scenarios, the differences in rescue services in how rescue services are regulated in EU member states played a key role. The jurors overseeing the exercises documented these differences which ASBÖ will compile into a forthcoming overview report on the matter.
The informal exchange between the teams was also an important aspect of the event. Rescuers learned a lot about how their colleagues from neighbouring countries operate and how they can work together. In case of cross-border emergencies that require collaboration, this knowledge can be crucial. This was put to the test in the largest exercise scenario of the rescue camp, when rescuers from all six participating countries successfully bundled their resources and handled a large-scale emergency together.
The next SAM.I. Rescue Camp will take place in 2019. ASBÖ is going to reprise their role as host of the event.