SAM.I. elects presidium for 2021-2026
Posted on |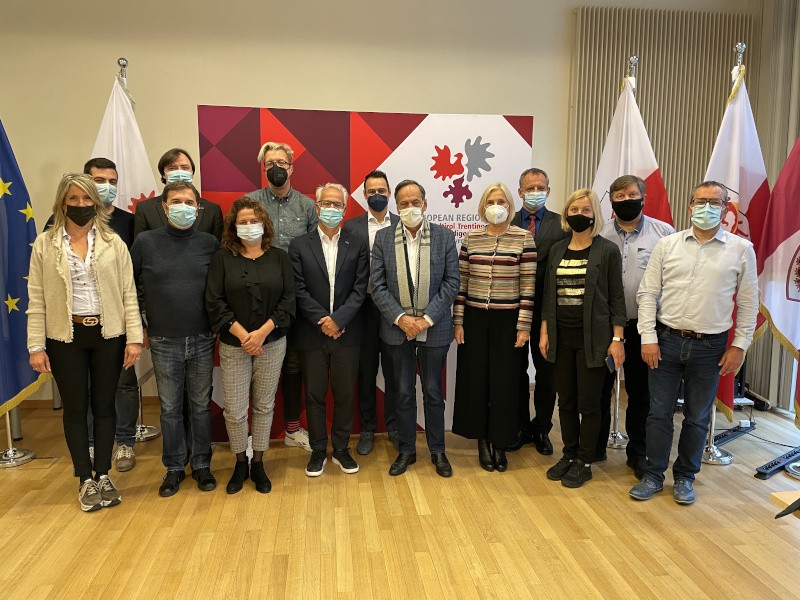 On 15 October 2021, the SAMARITAN INTERNATIONAL general assembly, the Advisory Committee, came together in Brussels to elect the presidium.
SAM.I. President Knut Fleckenstein stood for re-election, as did the vice-presidents Andris Berzins (LSA), Ivo Bonamico (WK), Fabrizio Pregliasco (ANPAS), Reinhard Hundsmüller (ASBÖ), Klaus Nørlem (DPA), Renata Penazzi (ASSR), and Barbara Zychowska (SFOP). Edith Wallmeier, one of the three managing directors of ASB Germany, also stood for a vice-president's seat.
All candidates for the presidium were elected unanimously by the present members of the advisory committee for a term of five years.
The advisory committee also confirmed Ivo Bonamico as Secretary General and Oskar Malfertheiner as the SAM.I. network's auditor.
Besides the elections, the meeting of the advisory committee marked the restart of activities after the break forced by Covid-19. It was the first general meeting in presence after the pandemic and, as such, the plans for upcoming events and projects were discussed, such as the contribution of SAM.I. to the Conference on the Future of Europe, but also the upcoming Samaritan Contest 2022.