SAM.I. aid for Ukraine continues
Posted on |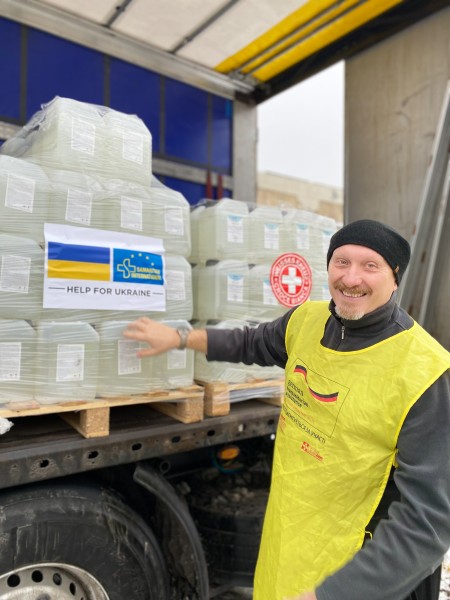 Samaritan organisations from across Europe have mobilised aid and are working together to address the crisis caused by the war in Ukraine. Nearly 10 months after the outbreak of war, Samaritan International's help on the ground continues.
On 24 February, when news broke of the Russian attack on Ukraine, SAM.I. affiliates came together for an emergency meeting to discuss affiliates' responses and coordinate their relief efforts. This coordination mechanism has been maintained ever since and has led to widespread cooperation in relief efforts.
SAM.I. members in Hungary, Poland and Slovakia supported aid deliveries to their borders with Ukraine in the first phase, and support or run local refugee shelters for the people who cross the border every day to flee the war. Samaritan organisations from other countries have helped them – financially, but also in the form of material or human resources. The joint refugee camp in Vojany, which was jointly run by Samaritan International organisations, is particularly memorable here.
In some cases, material deliveries were already made possible in the first phase directly to Ukraine, where the local member organisation SSU continues to support the distribution of relief goods, although its regular activities have practically ceased due to the conflict. Also in Poland, our affiliate SFOP worked with local authorities to set up several refugee shelters.
"The expression of solidarity from SAM.I. organisations continues to be overwhelming. Our close contact and regular cooperation before the crisis enabled us to coordinate the response and the provision of resources when and where they were needed," says Knut Fleckenstein, President of Samaritan International.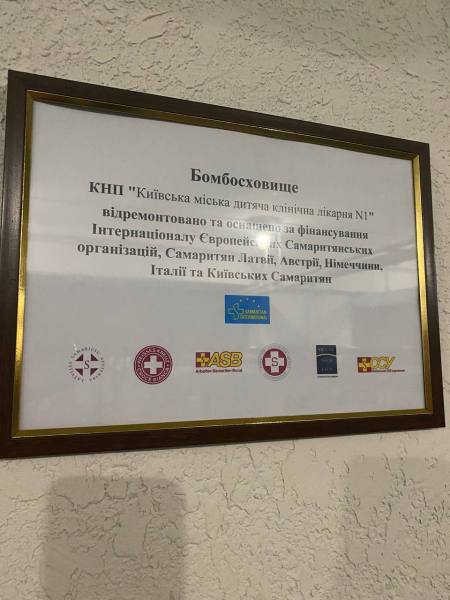 A stellar moment of this cooperation was the joint rehabilitation of an air-raid shelter for the children's hospital in Kiev.
"Here, through the financial support of the member organisations, we succeeded in renovating the dilapidated shelter from the ground up and thus making it usable for the civilian population in Kiev," also emphasises Ivo Bonamico, Secretary General of Samaritan International.
In the meantime, the focus of Samaritan's aid is on the handling of needs-oriented aid deliveries to the war zone. SAM.I. regularly manages to organise transports to Kiev through its members and to support the member organisation SSU there. Especially in view of the cold winter in Kiev, it is important to continue to show solidarity and mutual support.