Preparations for SAMARITAN Contest 2018
Posted on |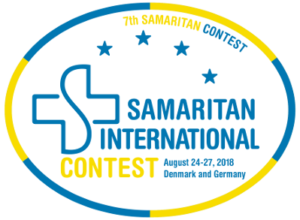 The pre-registration phase for the SAMARITAN Contest 2018 has officially begun. This year, the Contest will take place in Denmark and Germany, in the border region between the cities of Flensburg and Sønderborg.
The SAMARITAN Contest is our network's biennial youth competition in First Aid. Young volunteers and youth groups from all over Europe come together to measure their skills and theoretical knowledge, but also to get to know and exchange with their counterparts from the other SAM.I. member organisations.
After the successful co-hosting of the Contest in 2016 by ASSR and SFOP, this truly international implementation of the event will be repeated in 2018 by ASB and DPA. The Contest 2018 is set to take place from 24-27 August. First coordination meetings between ASB's association in Germany's northernmost state of Schleswig Holstein and DPA already took place last year. Now the hosts are turning toward the main part of the work – developing this year's competition concept as well as organising the details of the logistics.
All SAM.I. organisations have received a request to pre-register their teams for planning purposes. A second phase of the registration will follow, where each organization has to register their individual team members.
Participants, youth trainers and prospective guests at the Contest are also invited to join the event page on Facebook.