Obituary: Dr. Friedhelm Bartels, former president of SAM.I.
Posted on |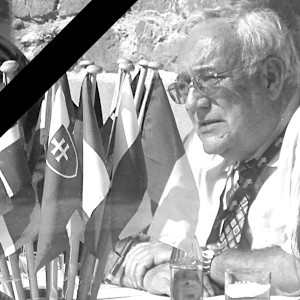 Dr. Friedhelm Bartels, president of SAMARITAN INTERNATIONAL from 2005-2010 and long-serving chairman of ASB Germany, passed away last Wednesday, the 2nd of December 2020, at the age of 73.
During Dr. Bartels' presidency our, then still young, network grew from 10 to 14 members. He consistently focused the expansion of the professional exchange within SAM.I. and among all member organisations. He supported the first Samaritan Forums that were not hosted by founding member ASB but by other international partners in their respective countries.
European advocacy work was also increased during his term of office. Back then, this particularly meant collaboration with SOLIDAR, to which SAM.I. remains connected as an associated member. The work on issues like European standards in emergency aid or European social policy and social issues is being continued to this day.
We send our sympathies and condolences to Dr. Bartels' loved ones. Part of his life's work continues in our network. We are thankful for his important contributions and his commitment to our European family of Samaritan organisations, which we will keep in fond memory together with the colleagues and friends in all the member countries.
– Dr. Ivo Bonamico, Secretary General of SAMARITAN INTERNATIONAL