Motto year refugee aid 2016: When Numbers Become Faces
Posted on |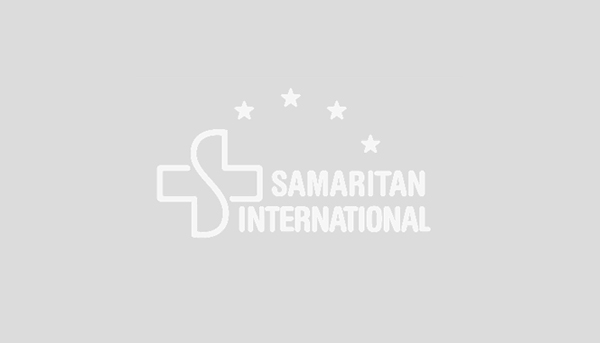 About 500.000 refugees entered the EU over the Balkan route in 2015. Thousands of employees and hundreds of thousands of volunteers of the Samaritan organisations render aid to refugees along their way across Europe.
"Nobody foresaw such huge numbers", says Ivo Bonamico, Secretary General of SAMARITAN INTERNATIONAL (SAM.I.). "And behind each number, there is a personal fate, a story, and most of all the hope for a better life."
The Samaritans supply refugees with basic necessities such as food, clothing, blankets or medicine. They are active on all stages of their journeys: The Italian Samaritans of ANPAS, for instance, are rendering first aid to refugees arriving at the Mediterranean coast. SAM.I. member IDC from Serbia is taking care of people on the Balkan route. The Samaritan organisations in Austria and Germany are running refugee accommodations.
This help of the Samaritan organisation is, for the most part, dependent on voluntary helpers. One of these helpers is Petra Weiß. The volunteer has been working at ASB's refugee accommodation in the town of Dorsten for half a year. "It makes me happy to see the people laugh again", Petra Weiß explains in a short film on refugee aid that was produced by SAM.I. In addition to Petra Weiß, Ibrahim is telling his story. The 24-year-old fled the war in Syria and is now hoping for a future in Germany. In forceful words, he explains his decision to come to Germany: "The people most dear to me aren't there anymore. I came to Germany because there's peace here and the people are humane."
Petra Weiß is one of hundreds of thousands of volunteers helping and supporting refugees all over Europe. Ibrahim is one of 800.000 refugees expected to arrive, in Germany alone, before the end of the year. They are two people who put faces to the abstract numbers. Accordingly, SAM.I. has announced "When Numbers Become Faces" as the network's motto for 2016. "Every single human being counts.", stresses Ivo Bonamico. "The Samaritans across Europe confirm this with their ongoing daily commitment. They are living our humanitarian ideals and affirm my conviction that our work is important and that it is right."
Over the course of the motto year, SAM.I. will publish additional short films on the work of the European Samaritans in refugee aid. These films will be accompanied by additional activities aimed at raising awareness for the people and stories behind the statistics. In addition, the Samaritan organisations are currently working on mutual practical support in their refugee aid activities.