In Memoriam Swetlana Lewkowska (SSU)
Posted on |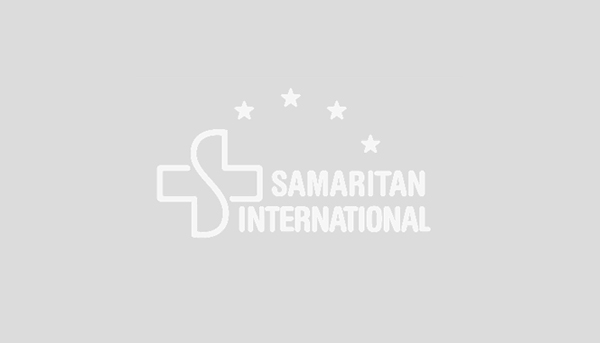 SAM.I. mourns the death of Swetlana Lewkowska. The founder of the Ukrainian Samaritan Association passed away on 8 October 2016 in Kiev, after a long illness. She was 72 years old.
SAM.I. President Knut Fleckenstein stated that Swetlana Lewkowska was "a committed Samaritan and woman who united a good heard, a sharp mind and helping hands in her tireless commitment for people in need. Swetlana Lewkowska will be remembered as a shining example."
Until the end, Lewkowska took on important tasks of the Ukrainian Samaritans. She organised help for internally displaced persons from the east of the country and from Crimea, cared for young mothers, sick children and people with lasting injuries from the Maidan protests, and expanded patient transport services in Kiev and the surrounding area.
In 1993 Swetlana Lewkowska founded the Samaritan association of Kiev. Very soon, the good example was taken up and numerous Samaritan associations were founded in Ukraine. These associations soon gathered under the roof of the Ukrainian Samaritan Association (SSU).
Swetlana Lewkowska worked as the director of SSU for more than 20 years and worked for the interests of the poor, people in need, sick people and the elderly. Under her leadership, numerous services were created, including an orphanage, several emergency shelters for children, a social centre, outpatient care services and patient transport as well as qualified first aid training.
The Samaritans of Ukraine will continue their work for people who are elderly, sick, lonely or otherwise in need of help in the spirit of Swetlana Lewkowska.