Future of Social Europe – SAM.I. event on 16 October 2021
Posted on |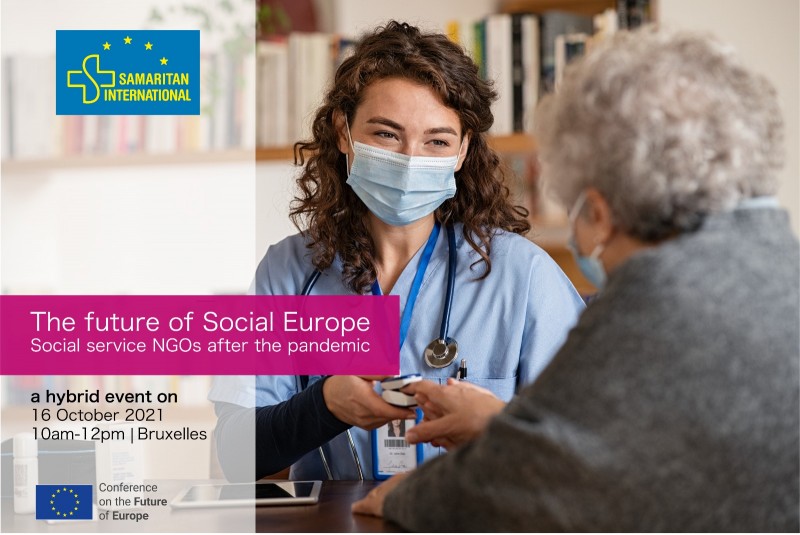 Samaritan International (SAM.I) intends to contribute to the Conference of the Future of Europe with a hybrid event on 16 October 2021 from 10:00 to 12:00. The
member organisations of Samaritan International will discuss their challenges during and after the Corona pandemic in their respective fields of work under the motto "
The future of Social Europe – Social service NGOs after the pandemic".
Representatives of different SAM.I organisations share their insights on how their organisations dealt with the pandemic, especially in the care sector, the social services sector, and in volunteering. They will discuss what they think needs to be done in the EU to strengthen a social Europe.
After the discussion round all the online participants have the chance to contribute their inputs in three different breakout sessions, where they can discuss and collect their ideas together with the experts from the SAM.I organisations.
Join us via the following link:
https://avp-be.zoom.us/j/88607005551?pwd=UzRHc1NNbHd2RllrVnhiUFZtMmhCdz09
The event uses Zoom.
Updated information on the event shared on the event page.
The event is registered as part of the EU's Conference on the Future of Europe.