Forum 2019 showcases practice of rescue and commemorates SAM.I.'s 25th anniversary
Posted on |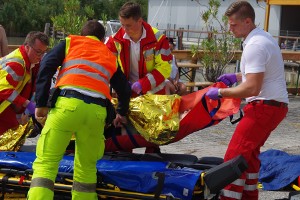 From 15 to 18 August 2019 the Samaritan Forum 2019 took place in Mörbisch am See, Burgenland, Austria. The focus topic was rescue and civil protection. The event also included the celebrations for the 25th anniversary of Samaritan International.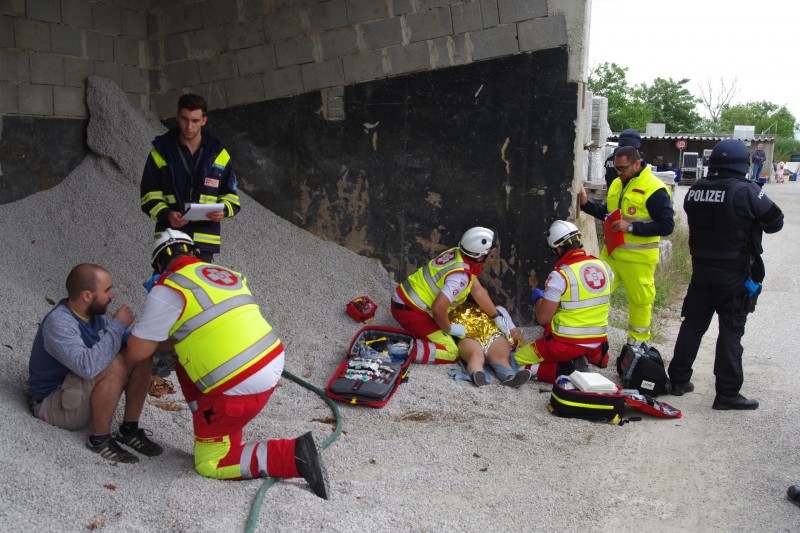 Unlike previous Forums, that had a conference-like format, the Forum 2019 was an umbrella for several international events that took place in and around Mörbisch over the course of a few days.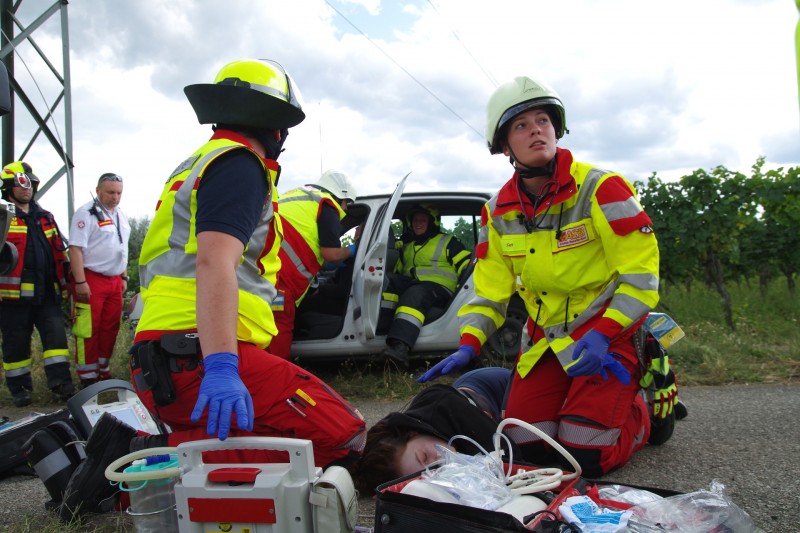 In terms of personnel involved, the largest component of the Forum was the 2nd Samaritan Rescue Camp, which again was a joint effort by ASB Austria, ASB Germany and White Cross South Tyrol, with the involvement of numerous volunteers from all three associations and their branches.
Just like at the previous Rescue Camp that took place in 2017, rescue paramedic teams from different countries exercised emergency scenarios in the Burgenland countryside and, over the course of the event, learned about the working methods of their international colleagues. The exercises were ranked, turning the Rescue Camp into a friendly competition among paramedics. The main challenge cup for overall best team went to one of the teams from the White Cross from South Tyrol. Full results for winners of different categories will be made available soon.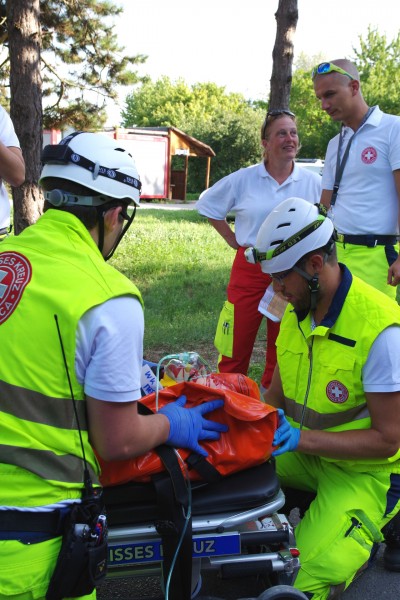 Additional elements of the Forum were training workshops offered by the SAM.I. Competence Centre Civil Protection. The training focused on sheltering, thereby also enabling practical knowledge from observing the operations of the Rescue Camp, the infrastructure of which follows basic principles of Shelter Management.
The event also served as the occasion for two special sessions – networking meetings for international Samaritans on specific topics.
An international networking meeting brought together Samaritan organisations that provide a "Wish Ambulance" service, a qualified patient transport with the aim to fulfil a last wish of terminally ill persons, and organisations that are interested to provide such services in the future.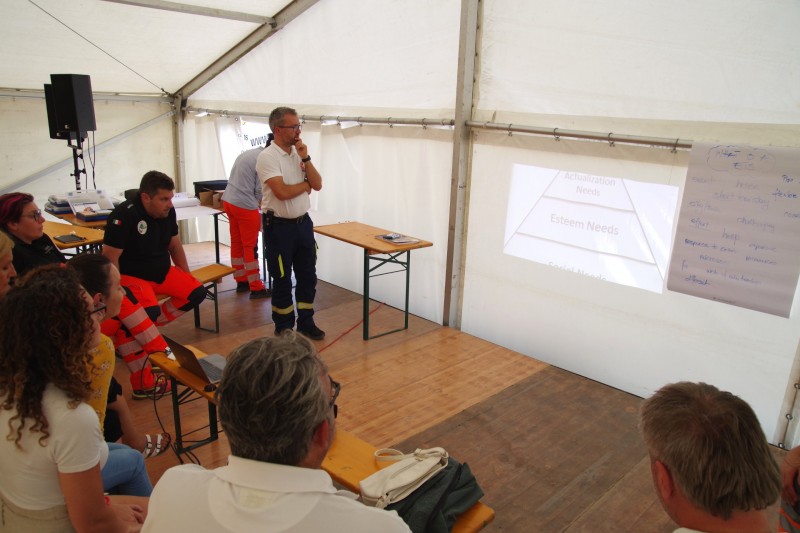 Also, youth coordinators from several Samaritan organisations came together to found the SAM.I. Competence Centre Youth, where they will now meet and coordinate on a regular basis to jointly improve their capacities in youth work and represent youth matters in internal bodies of SAM.I.
The event closed on Saturday evening with the celebration of the 25th anniversary of Samaritan International and the publication of the anniversary brochure (PDF available here). In his outlook speech during the event, SAM.I. Secretary General Ivo Bonamico noted, with an eye on the wide range of activities in the preceding days that "It is events like this that vividly demonstrate the great capacity and potential of the collaboration of Samaritan organisations." Directed at the many employees and volunteers from various countries that were involved in SAM.I. events and activities, he added: "I thank everyone for their engagement and contributions. For your past work, that has led us here, and for your current engagement, that makes me confident, that there will be many more round anniversaries!".
The next Samaritan Forum will take place in 2021.