Erasmus project "Inclusive First Aid" meets in Florence, Italy
Posted on |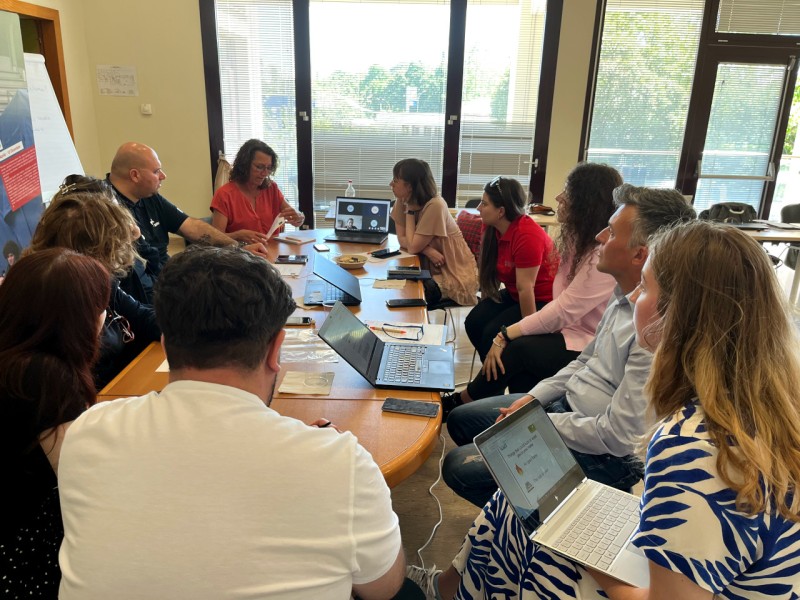 From 5-7 May, the project group of SAM.I.'s latest Erasmus+ action "Inclusive First Aid" (INFA) met in Florence, Italy. The project revisits practices of the Samaritan organisations in offering first aid education to persons with disabilities in an attempt to improve the available educational offer for this target group.
At the meeting, the SAM.I. organisations that make up the consortium were joined by representatives of three disabled persons' organisations (DPOs) Inclusion Europe, LAVA vzw (both based in Belgium), and Sustento (Latvia). The present Samaritan organisations gave an overview of how they implemented first aid training for persons with different disabilities in the past, or how they are planning to implement it in the future. These practices were best-effort examples of trainers that either just happened to have a person with a disability in one of their courses, had fulfilled a request by a group of persons with disability for a course, or, in few cases, has already worked on a structure or concept on how to arrange such courses in their organisation.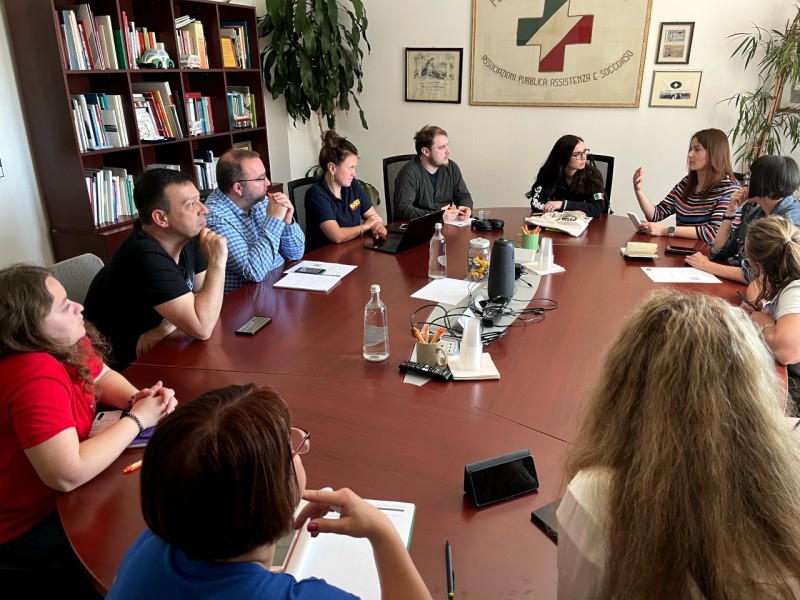 Following the overview of these previous practices, there was a critical discussion that resulted in general principles to observe when offering first aid training for persons with disabilities. Afterwards, several practices from hosting organisation ANPAS were presented, which ranged from an ad-hoc integration of children with learning disabilities into a first aid activity to systematic training approaches for specific groups of persons with disabilities that might be the closest or even only person available to act in certain emergencies – for example in scenarios where a care taker requires urgent medical attention. In addition, the "Formabili" project was presented, which is a further education training course for ANPAS volunteers that aims to make them aware of the support needs and other specific points to observe when working with people with disabilities in their daily operations in resucue or civil protection.
The presented practices were discussed with the previously developed principles in mind – a direct preparation for the recommendations based on the practices that will be published later on in the project. Future sessions will follow this approach and subject the practices of other partner organisations to the same scrutiny.
The next meeting of the INFA project will take place in August in Denmark.