What is social innovation?
Innovations and creative ideas that have a positive impact in the community and the world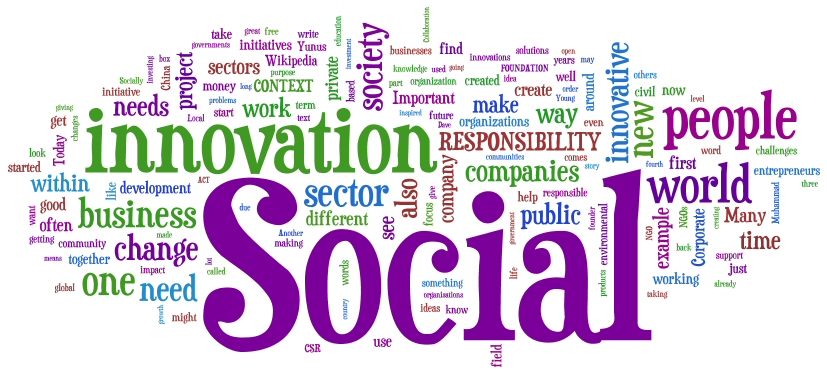 In according to European Commission, Social innovations are new ideas (products, services and models) that simultaneously meet social needs (more effectively than alternatives) and create new social relationships or collaborations. The term "social innovation" is relatively new, but the concept itself is not. There are many examples of social innovation throughout history; social innovation are new strategies, concepts, ideas and organizations that meet social needs of all kinds that extend and strengthen civil society.
For several years, the theme of social innovation has forcefully entered the discourse and public policies in the Western world. Based on research that involved universities, think tanks, foundations and networks, the European Union has initiated policies to support and encourage initiatives for social innovation.
The social innovation has become a very important matter to be included in the agenda of European research. The role of the European Commission is crucial in building a framework of reference. There are many reasons why social innovation is interesting. It is clear that we need new ideas and new approaches to face the serious problems of today, such as climate change, unemployment, aging. Social innovation is increasingly seen as a complement to technological innovation.
In this regard SAMARITAN INTERNATIONAL has an important role. In fact, innovation should be promoted as an important way of improvement of social welfare organizations. European organizations and the European debate on this issue can promote the study, discussion and analysis of the different solutions, developing joint proposals for action which, starting from the traditions, lead to new horizons of collective assistance.